"I live for colour," says Choudhrie and nestled within her bejewelled menu are natural Basra pearls from the Persian Gulf, a rare jewellery delicacy, spectacular diamonds, rubies, emeralds and sapphires as magnificent as a Maharaja's treasure chest.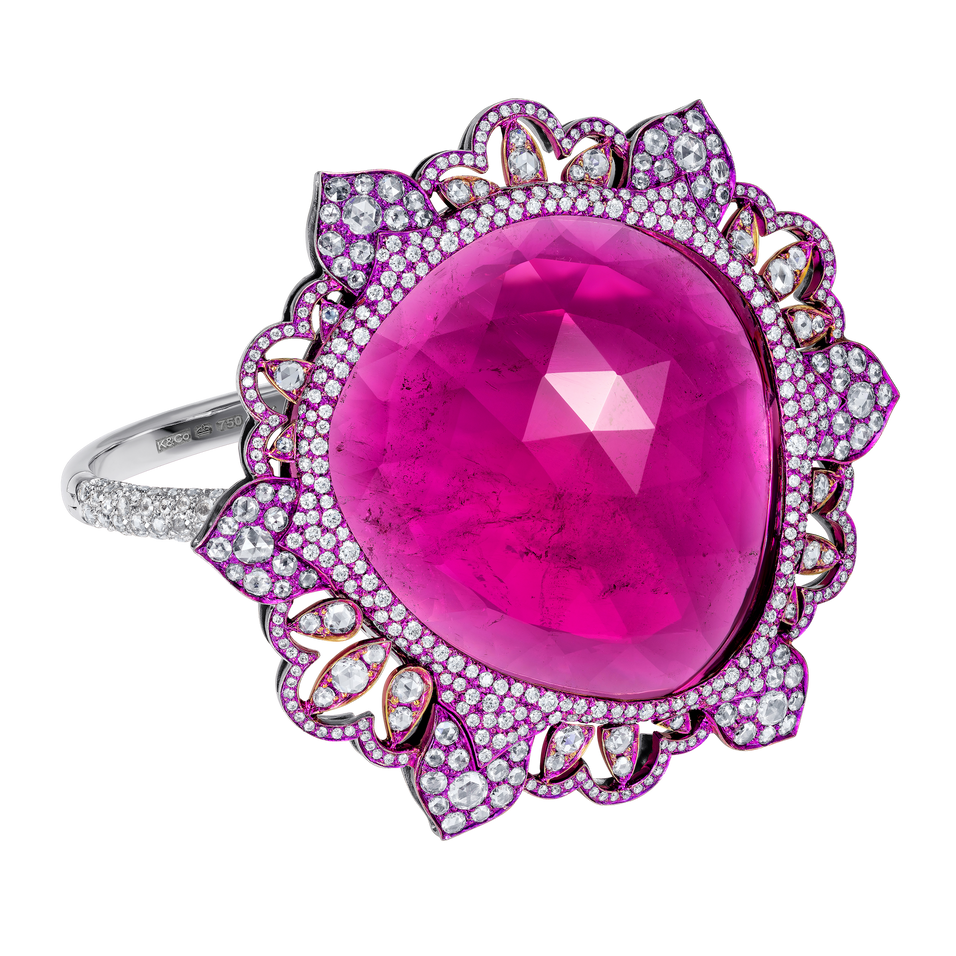 A vibrant and contemporary design house based in London, dedicated to the creation of bejewelled masterpieces, producing over 70 unique jewels a year alongside a number of diffusion collections. Each piece is handcrafted using only recycled gold and jewels that must endure nine rounds of polishing to achieve a mirror finish that has become synonymous with each Karina Choudhrie collection. 
Karina Choudhrie's high jewels are masterful expressions of colour, made once and never to be repeated. Each piece is infused with meaning, with our most recent collection Under The Sea, acting as a love letter to the oceans and inspired by the beauty, life and vibrant colours found beneath the waves. It's a truly unique mix of elements and metals, combining precious gemstones with rich minerals… think colourful spinel's with chrysoprase and diamonds.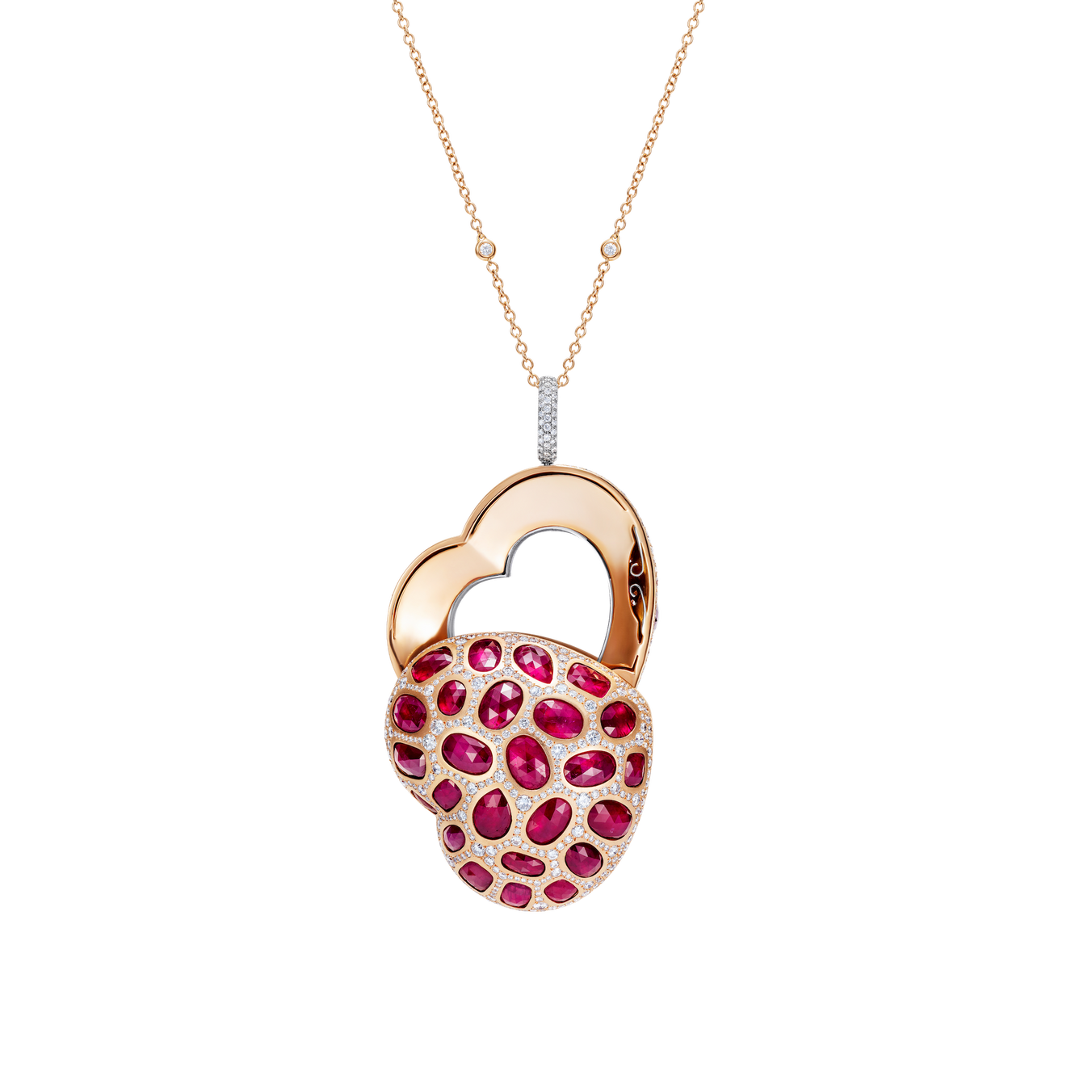 The ocean, is as the beginning of life on Earth, and symbolises formlessness, the unfathomable, a boundless chaos. The ocean is considered to be boundless, a place where one can easily be lost, and can therefore be seen to represent the boundless span of life, just like the journey through life.
Under the Sea - A Love Letter To the Oceans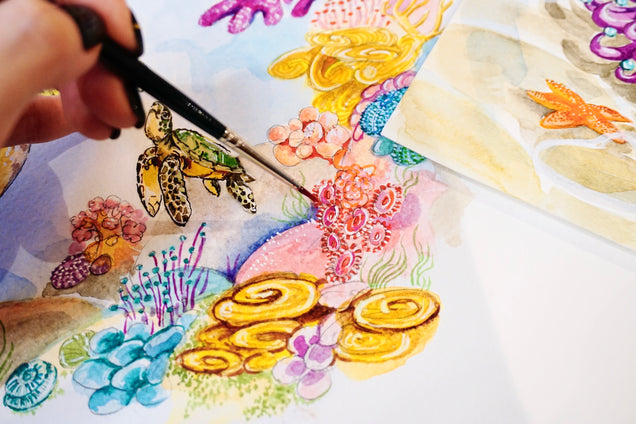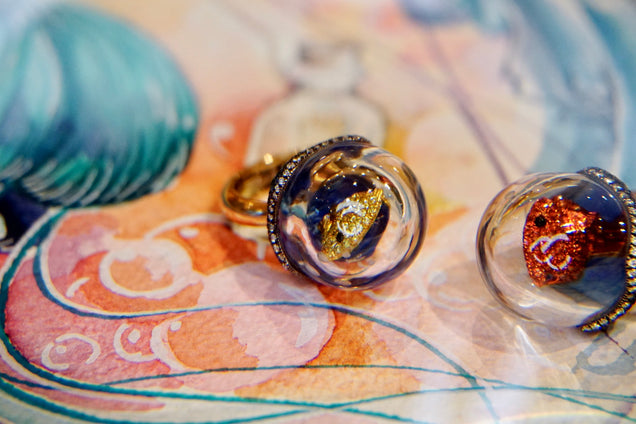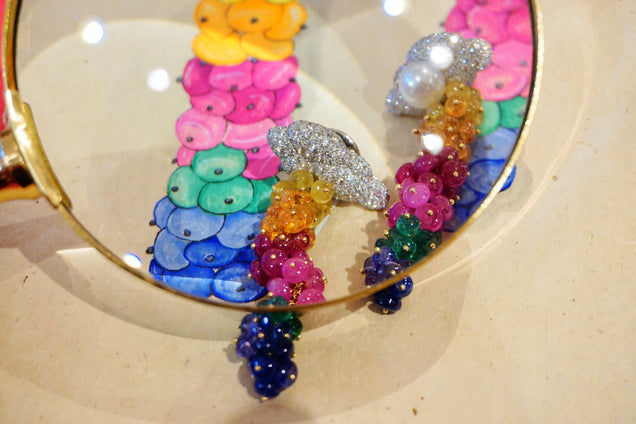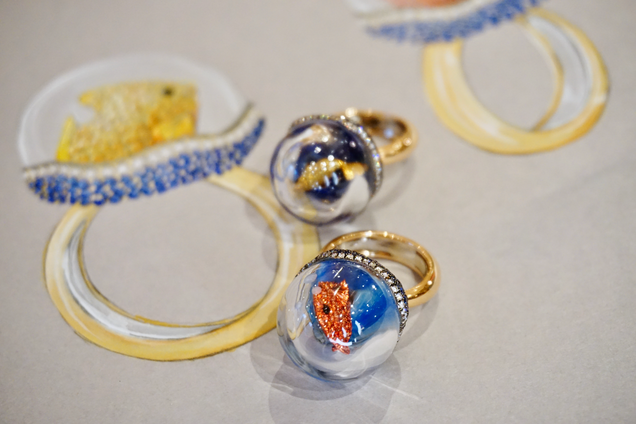 Under the Sea is a love letter to the oceans, inspired by the beauty, life and vibrant colours found beneath the waves. This high jewellery collection celebrates the wonder of the waters with one-of-a-kind jewels and rare gems. The pieces are a symbolism of the beginning of life which started with our oceans.