Designed to be worn as a daily extravagance, our fine jewellery collections are crafted with precision and use only the best materials. They are an extension of our design language, a diffusion of our soul so that you can live in our universe every day.
Vitamin Pink
It has curves, is resplendent in solid gold, and is mixed with gemstones.The gold has a ribbon texture with very linear edges. It represents our creative focus and the jewels appear on chain pendants.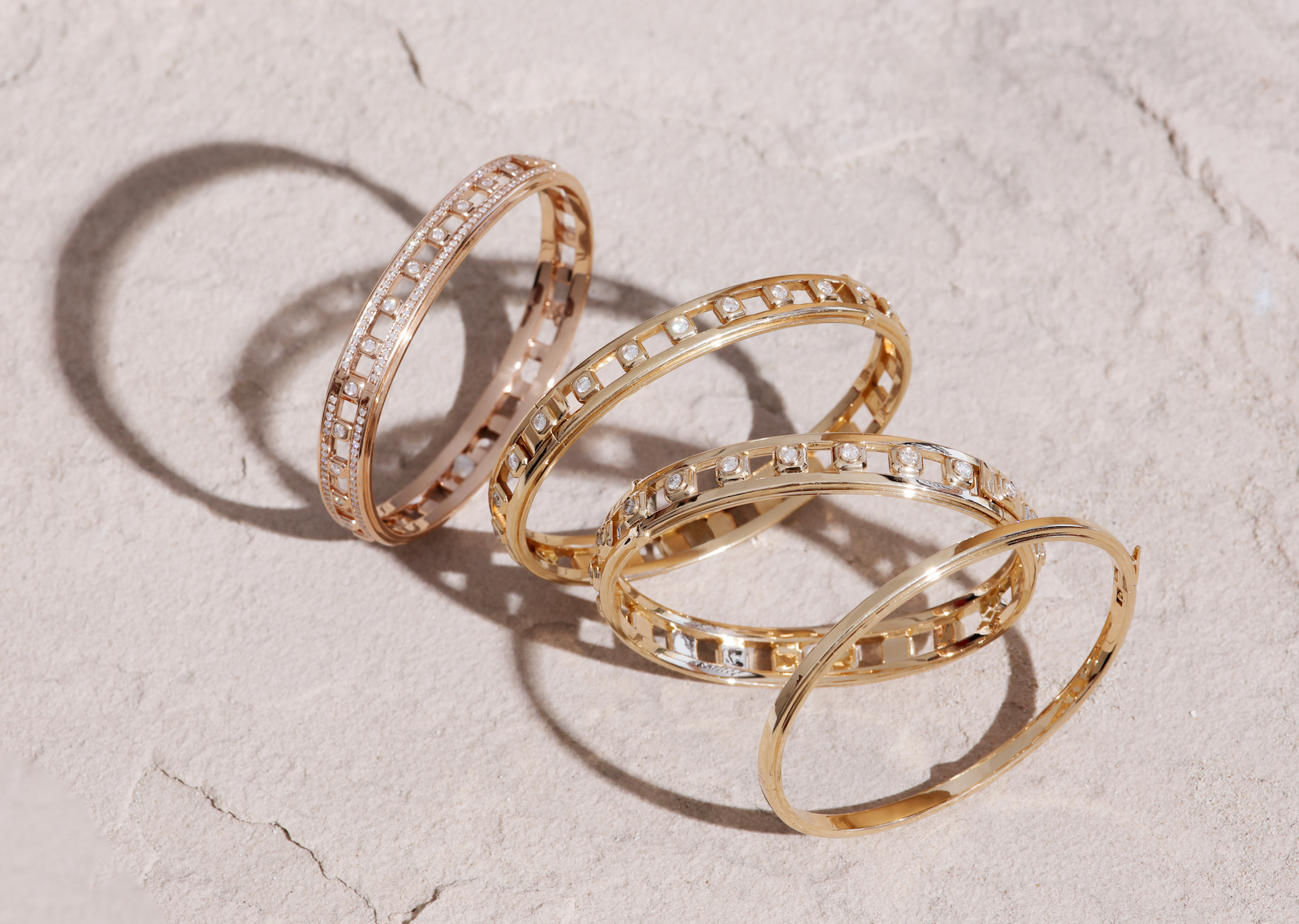 Icon
Open the door to better jewellery with one of our Icon bangles, the jewellery that speaks, embodying the structural forms of a very clean beauty.
Fine Jewellery Gallery