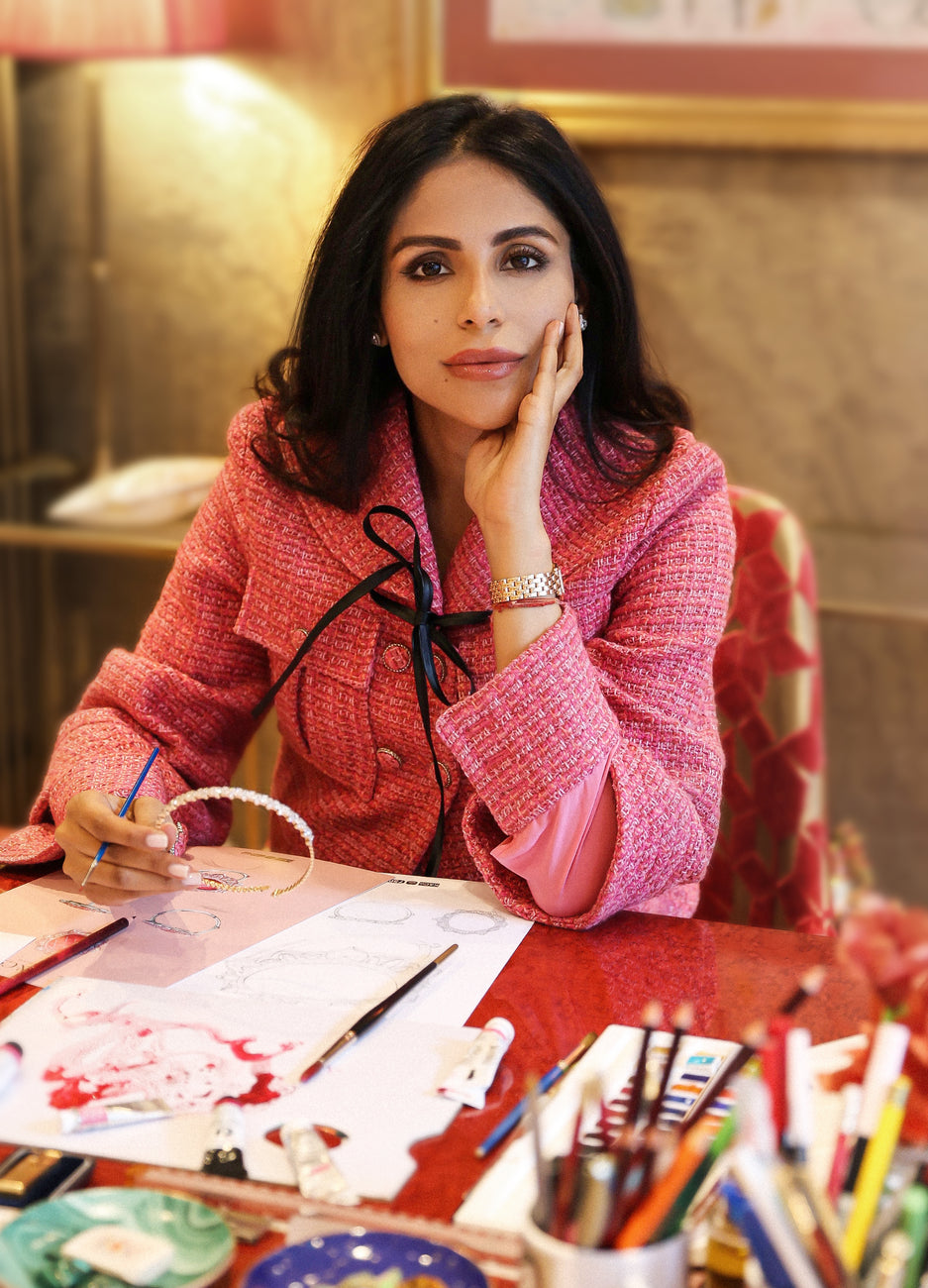 This is Karina
Karina Choudhrie is a designer based in London dedicated to the creation of bejewelled masterpieces, producing about 70 unique jewels a year, alongside a number of collections. We use only recycled gold and every jewel must endure eight rounds of polishing to achieve the mirror finish that has become our signature.
Karina's journey includes Mumbai, Dubai, California and London is reflected in the bold use of colour and composition. Clients include collectors from Russia, Abu Dhabi, Qatar, India, Brazil and America, as well as Middle Eastern royalty.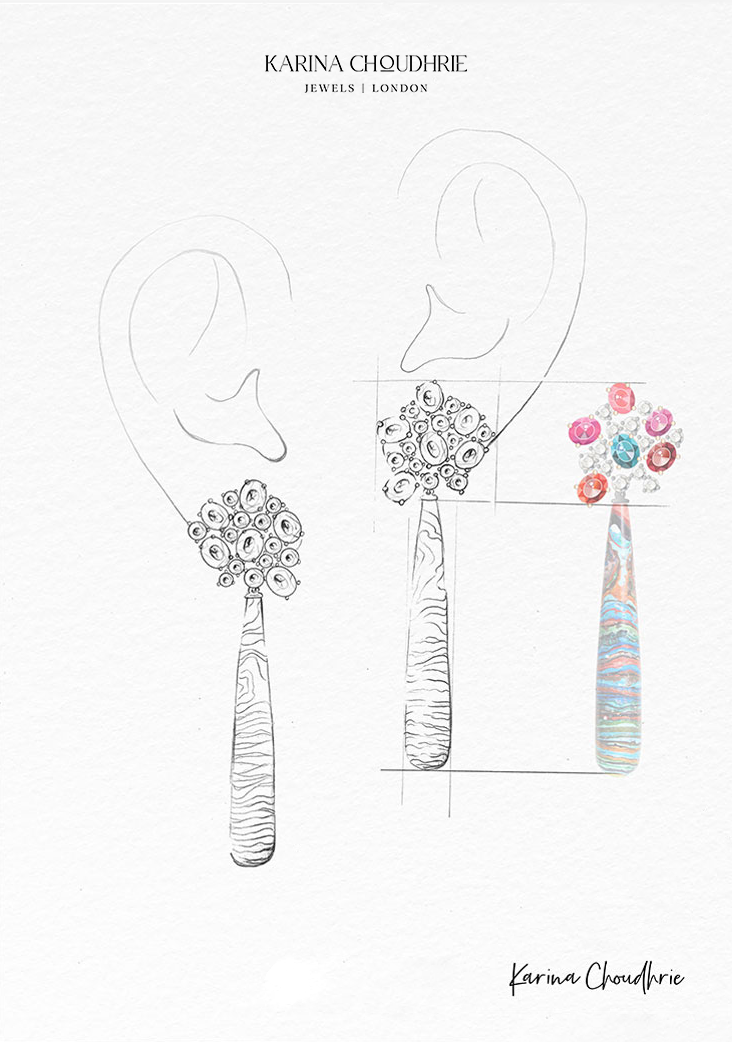 Creative Process
Karina Choudhrie is an artist without boundaries. Her one-of-a-kind high jewellery features an intriguing pairing of metal and stone, the precious and non- precious—pink spinels, diamonds and chrysoprase all sitting on stage together. For her, it is far more important to give each creation its own personality than to follow rules.
When it comes to creating her fine jewellery collections, Karina's exacting approach, uses structural design to play a key role in her design language. This is jewellery sculpture on the body at it's finest.