"Everything is energy and that's all there is to it. Match the frequency of the reality you want and you cannot help but get that reality. It can be no other way."
— Albert Einstein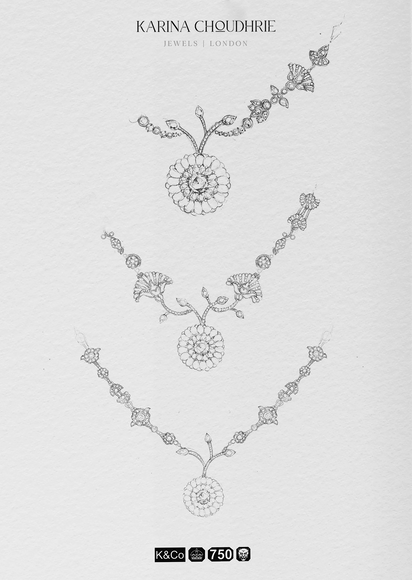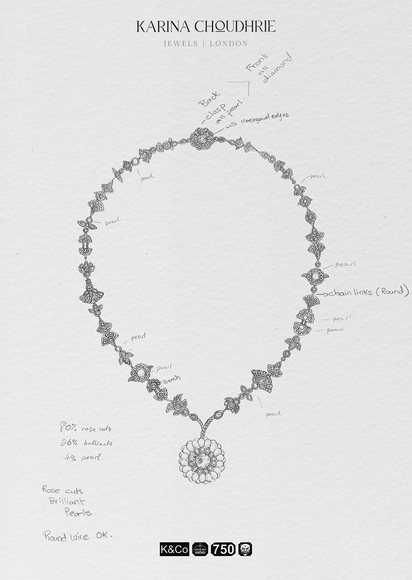 At Karina Choudhrie's first private event as a jeweller, she sold a Basra pearl sautoir to a member of an Emirati royal family. She was elated, and numerous royal visits followed, resulting in a flurry of bespoke commissions for high jewellery.
Karina's bespoke service has remained an important facet of her work and at the beginning was everything she created. The process for her one-of-a-
kind masterpieces is a collaborative one, with the jewels becoming a fusion of the Karina's design signature and the client's personality.
At her London atelier, surrounded by gemstones of all varieties, Karina will map out the designs. Once finalised, she works with her master craftspeople to bring them to life. Every bespoke jewel is tailored to her client's desires and will never be repeated.